Romulus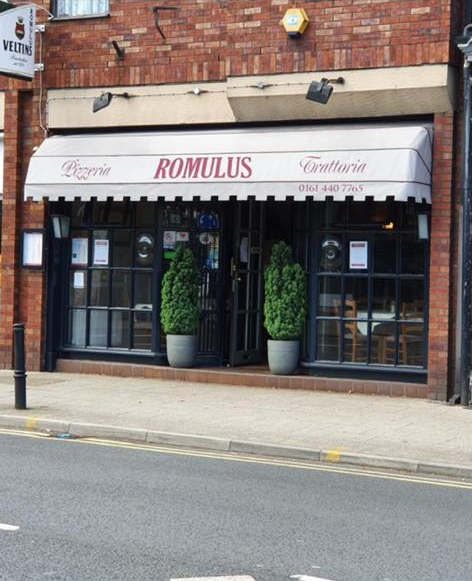 OPENING HOURS:
Monday: 5:30pm - 11pm
Tuesday: 12pm - 2pm / 5:30pm - 11pm
Wednesday: 12pm - 2pm / 5:30pm - 11pm
Thursday: 12pm - 2pm / 5:30pm - 11pm
Friday: 12pm - 2pm / 5pm - 11pm
Saturday: 12pm - 2pm / 5pm - 11pm
Sunday: 5pm - 10pm
View Our Main Menu
View Our Lunch/ Dinner Menu
We look forward to welcoming all our customers back very soon!
---
Romulus is all about ambience and good food coupled with real 'Italian' flair.
The name Romulus was chosen to inspire a 'Scene of Roman Life' where food, wine and friendship was a way of life - not just a night out!
Our menu is carefully chosen using selected imported fare from Italy and fresh local produce to create a spirit of passion and versatility in all our dishes. Our pizzas too are made fresh daily inhouse.
The emphasis is on providing our customers with an individual and welcoming service.
Find us at 12a Woodford Rd, Bramhall, Cheshire SK7 1JJ
Or call us on 0161 4407765